4th International Conference on Countermeasures to URBAN HEAT ISLAND, Singapore
The Fourth International Conference on Countermeasures to Urban Heat Islands (4th IC2UHI, 30 May – 1 June 2016) is devoted to the science, engineering and public policies to help relieve the excess heat and air pollution of summers in hot cities.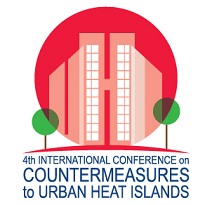 It has long been recognized that the excessive heat and smog in many cities in the summer, the "Urban Heat Island", is partly due to the choices of building materials, vegetation and urban design.
URBANFLUXES project was represented in IC2UHI by our Project coordinator. Dr. Nektarios Chrysoulakis presented an overview of the project approach, objectives and methodology, along with the first results of the URBANFLUXES project. The following activities and the future objectives of URBANFLUXES were also discussed.
URBANFLUXES is also in European Space Solutions in the Hague (30 May – 3 June 2016) and in GEO European Projects Workshop in Berlin (31 May – 2 June 2016).
Keep track of URBANFLUXES team activity on twitter or google+ !